The Latest Green Technology
Look here for new items of Green Technology to be added on a regular basis.
This page is dedicated to bringing you the latest green technology. We will be updating it each week, to keep our readers apprised of the latest technology out there to help you both go and stay green. Some of the items listed on this page are not yet available to the public, but some of them are. and we will track each new one until it comes on the market!!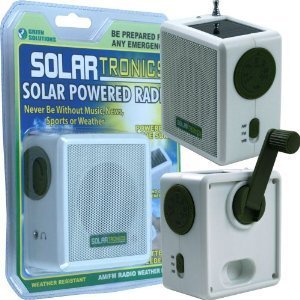 Solar Powered Radio
Product Features
A great radio charged by Solar Energy. Excellent for outdoors, camping or in emergency situations. Never be without music, news, sports or weather. 20 minutes of listening after only 1 minute of cranking. 7 hours of listening when fully charged. When fully charged by solar energy you get 35 to 40 hours of listening.
Updated 2/18/2012
More....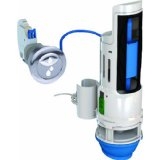 MJSI Inc HYR270 HydroRight Dual Flush Converter
Based on dual flush technology that has been used in Europe and Australia for decades, the award-winning HydroRight quickly and easily turns standard toilets into two-button fixtures that have been proven to reduce water usage by 30%. One button is the Quick Flush setting that uses significantly lower water volumes for liquids and paper the setting needed 4 out of 5 times. The second Full Flush button uses the normal amount of water for solids.
Updated: 11 Oct 2010
More...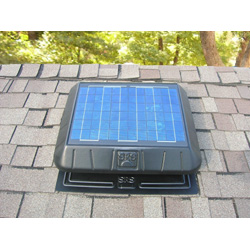 Solar Powered Attic Fan
Help lower your energy bills by installing a solar powered attic fan.
Regardless of the time of year, the SunRise solar powered attic fan can save you up to 30% on your cooling costs.
During hot summer months: Attic temperatures can exceed 160 degrees, and small, passive roof vents are often unable to dissipate this heat, which drives temperatures and cooling costs through the roof.
Updated: 30 Sept 2010
More...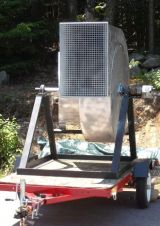 Fuller Wind Turbine
A way forward for rooftop micro-wind?
Bladeless wind turbine saves wildlife and costs
Solar Aero Research, New Hampshire, has patented a bladeless wind turbine with a mesh-covered air inlet, which poses no danger to bats and birds. Nor will it disrupt radar used by air traffic controllers and the military.

Updated:16 Feb 2017 More...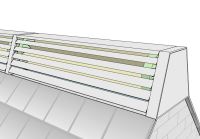 Ridgeblade Wind Turbine
This time, instead of solar roofing shingles, it's the Ridge Blade®, "an innovative, affordable and effective way of harnessing the wind's power to produce renewable electricity." The Power Collective in the United Kingdom came up with the idea – it's designed to maximize energy potential, even in low wind, while being visually discreet.

Updated: 10 Aug 2010
More.....
Back to Home from Green Technology
---