Spring House Replacement Parts Shopping Cart
Note: NO Shipping outside the continental US,

Note: We cannot ship to a Post Office Box as all of our shipping is done through FedEx. You must supply a street address for shipping

Note: We need your Springhouse Serial number to order certain parts for your unit. Please use the contact us form below to send us the serial Number, or put it on your PayPal payment.

Note: Click on the price drop-down arrow to choose a specific item


                                               IMPORTANT!!
No returns accepted on Canisters, filters, or filter packs
(health reasons)

Note: All of the ballast assemblies are tested before being shipped out. We do not accept returns on the ballast assemblies except for manufacture defects. (30 days from purchase date) 
The OLD SpringHouse SYSTEMS, Canisters, Heads, Ballast assemblies, Glass Sleeves, UV Lamps and O-rings for the Springhouse units are no longer manufactured.  We have no old stock!!

We have the following NEW replacement parts:    Canisters with Heads, Ballast assemblies (4 prong for the older units, and 6 prong for the newer units) Glass Sleeves, UV Lamps and O-rings.
A serial number is required for Ballast Assemblies.

---
---
---
---
Discontinued; however, ballasts, filters and many parts are still available
Save

on your Springhouse Filters BY PURCHASING A FILTER PACK  as opposed to purchasing them separately
We Make It Easy 

No Guessing



What Filters Do I Order?
There are only 2. 
Just Choose, Municipal Pack (city water)
or
Well Pack (A well on your property)
---
---
---
Not Sure if you have a Municipal or a Well Water Springhouse System?
Please see chart below

---
---
---
---
Please be aware that the poly-phosphate crystals are shipped separately from the filter packs.

| | | |
| --- | --- | --- |
Note***
Before purchasing canisters please read below:
The original Springhouse canisters and heads are no longer manufactured.
All the canisters we sell include new heads.   If our replacement canisters don't fit your old heads then the new canister heads must be retrofitted to the Springhouse unit. It is recommended that a plumber or skilled handyman do the retrofit, by removing the old heads and replacing them with the new ones and checking for any leaks.
We have sold many of these canisters and heads, and when retrofitted by an experienced plumber they work very well with no issues.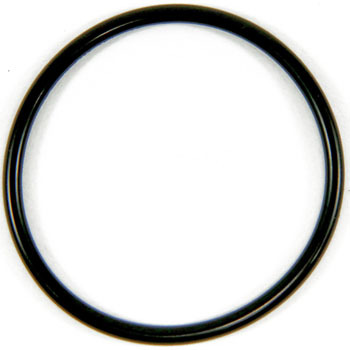 Big blue Filter Housing O-Rings** Please note these o-rings fit the canisters that we "CURRENTLY" sell.  They will not fit old Springhouse canisters. 
Springhouse parts are not returnable
Ballast assembly has a 30 day warranty from date of purchase, for MANUFACTURE DEFECT ONLY. A serial number is required to determine the correct ballast, returns will not be accepted due to purchase of incorrect ballast assembly.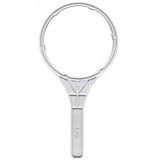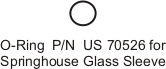 No returns on Filters or Canisters


No returns on o-rings
UV Lamp, and Glass Sleeve have a 30 day return policy,  Approved returns have a 25% restocking fee.


Back to

"Home"

page