Realtor Wooden Plaque
Are you a Realtor with employees that you want to honor? Then these plaques are the answer, Laser cut to your specifications, they will be a great memory for your employee.
Materials Used
All our plaques are made of recycled white pine, edges eased, sanded smooth, and finished with at least 2 clear finish coats. Image Logos are laser etched and all information is to your specifications. All plaques have solid brass hinges.
This plaque below is an example of the one used for the finished lasered product.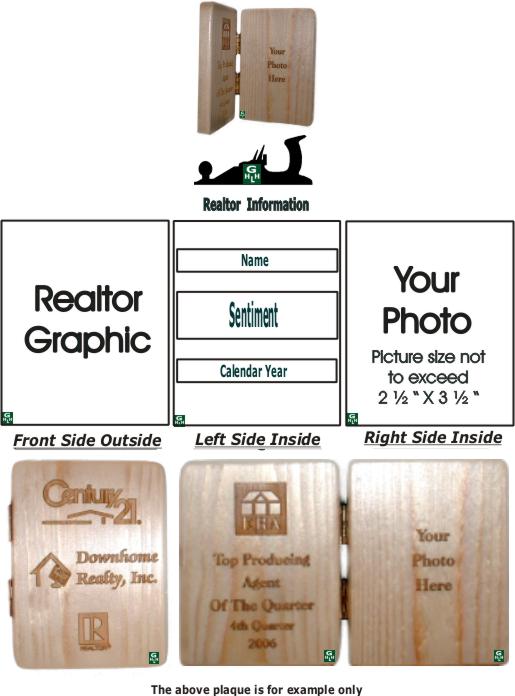 Fill out the form below to order plaque. The top part of the form is the purchaser information. Green sections are info to go on the plaque itself. Please fill out the form and submit before using the add to cart button as this will take you to the shopping cart.
Price= $19.95
Go to "Newborn Baby" Plaque Page from Realtor

Go to "Miltary Plaque" Page from Realtor

Go to "Invitation Plaque" Page from Realtor



Email a Friend
about this page
(Only click once!
Please be patient while your email application opens)