A Shooting Trophy to Honor Your Sharpshooter!
Shooting Trophy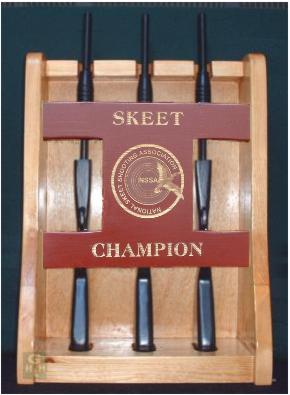 A unique trophy to honor the sharpshooter. These are unique hand made trophies made in the USA. If you are tired of the same old plastic/resin mass produced trophies, then this one is for you.
They are made one at a time from reclaimed pine, and laser etched to your specification, with 24 Man Hours labor involved in each trophy. The shotguns are hand made also. This trophy is for that special person who deserves the best!
We must have a 600dpi photo which can be attached to an email.
We do offer wholesale prices please email us at green-living-healthy-home@live.com.
All our award plaques are made of reclaimed pine, edges eased, sanded smooth, and finished with at least 2 clear finish coats. Image Logos are laser etched and all information is to your specifications.
Dimensions:
9 3/4 inches wide
13 inches tall
4 1/4 inches deep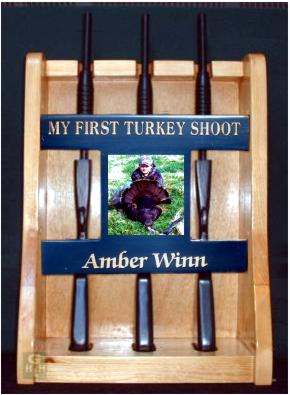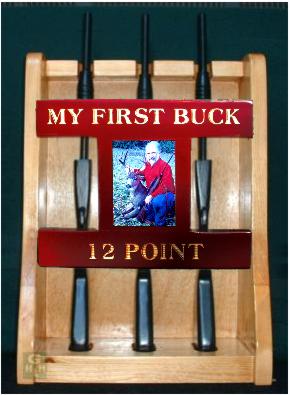 If you have a new hunter in the family, this is a great way to remember that first shoot!! We will engrave any sentiment that will fit and add a photo of your choice.
Fill out the form below to order. The top part of the form is the purchaser information. Red sections are info to go on the plaque itself.
Use the form below to contact us about wholesale pricing and/or to send us details about your order.