Green Living & Protecting Your Home and the Environment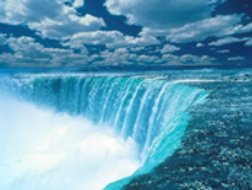 Green Living and a healthy home are important things that we deal with today. Why go green? From an efficiency and a sustainability standpoint it is just common sense and courtesy. Waste Not Want Not right? When you use things efficiently, you save money, and when you reuse and recycle you are preserving resources for future generations. Remember, we are just borrowing the planet from our descendants, so wouldn't it be wise to leave something for them?
From country living to living lightly on the earth no matter where you live, self sufficient and green living just makes good sense. For frugal folks, living green is something we did before it was popular. Being self sufficient is another way of saying "Do it yourself," another thing frugal folks are good at.
Sustainable living is a lifestyle that attempts to reduce an individual's or society's use of the Earth's natural resources and his/her own resources. Practitioners of sustainable living often attempt to reduce their carbon footprint by altering methods of transportation, energy consumption and diet. Proponents of sustainable living aim to conduct their lives in ways that are consistent with sustainability, in natural balance and respectful of humanity's symbiotic relationship with the Earth's natural ecology and cycles. The practice and general philosophy of ecological living is highly interrelated with the overall principles of sustainable development.

What About Global Warming?
There is an ongoing debate about global warming. Some scientists state that human activity has detrimental effects on the planet, while others say that the earth itself is the major contributor due to volcanic activity. Whether you believe in global warming or not, ask yourself if the possibility of environmental consequences, are enough to make you think. We are talking about the possibility of destroying our planet for future generations.
Why take the chance that global warming is a hoax? Most people will agree that it is a bad idea to release toxic chemicals into the water, soil or air. Listen to your common sense and take the first steps in the right direction. If each one of us contributes just a little, we can all make a difference. Living green can make a difference.
We will be presenting on this website, some of the newest technologies to help you make your home cleaner and healthier and to aid you in Green Living. We have done careful research, and have come up with products that we feel are the ones that will achieve our goals.
Please explore our website, I believe that you will agree.

Indoor Air Pollution: Its Hazards


Today, indoor air pollution is one of our biggest problems. An author stated from his research, that when a baby crawls on a carpeted floor, he can inhale enough toxins to equal 4 or more cigarettes.  Most people do not realize the dangers of indoor air pollution, both at home and the workplace.  Allergy sufferers, asthmatics, people with Chronic Obstructive Pulmonary Disease, can and do fall victim to indoor air pollution, and a good number do not realize what the real source of their misery is.

The Hidden Dangers in Our Homes

Keeping our homes healthy is just as important as Green Living.

Air purifiers with RCI technology, kill germs on surfaces, that's proven. What that means to you, is less exposure to these illness causing germs, for you and your family.


Most of these are transmitted by touch. The need to purify your indoor air and surfaces in the home is critical, in order to insure a healthy home environment for your family.






New Products We Have Found to help you with Green Living

As you explore our website, you will find some of the new innovative technologies that we have come across that address some of the problems posed by indoor air pollution. In addition, they are energy efficient, and will aid in Green Living. We purchased a Fresh Air  air purifier, and agree that it stands up to all of its claims.

While researching these Eco-friendly products we came across a Comparison  of the most popular brands of air purifiers and we have it posted.  It lists each unit's effectiveness against allergens, bacteria, mold, and odors. The chart also compares price, cost to run, price of replacement parts, and energy usage. Please take the time to see what we found.




Water Purification Systems

We are also presenting a comparison of water purification systems. If you look at the chart on the Water Quality page, you will find that Green Living is not out of reach. We think that you will find it very educational.



Save Money and Protect the Environment While Doing Your Laundry

We now have the most up-to-date technology for doing your laundry.  Please take a look at the Pure Laundry page for a breakdown that we are presenting. The Pure Laundry is a fabulous product that will save you money, help to protect your clothes from excessive wear, and is a big step toward Green Living.

                   
Protect Your Pets
Your pets are an important part of your family and they need protection too, in case of a fire or natural disaster. After Hurricane Katrina, a great number of pets were lost because rescue workers did not know that there was a pet in the house. Check out our Pet Alert signs.  They have been endorsed by firefighters!




We will continue in our enterprise to bring to the marketplace new and innovative technologies that are affordable and will carry out our dream of a healthy home and planet. We will also be exploring ways to save money on gasoline, wind power, and solar power.  These are all ways to save money and the environment,and to help with Green Living, so keep checking our website.


The links below are our  Published Magazine Article
s
Email a Friend
about this page
(Only click once!
Please be patient while your
email application opens)
[netinsert=0.0.1.12.20.2.2.2]