Survival Tools

In any emergency situation , you will always need specific tools in order to help you survive.  the ones listed below have been deemed essential in any disaster.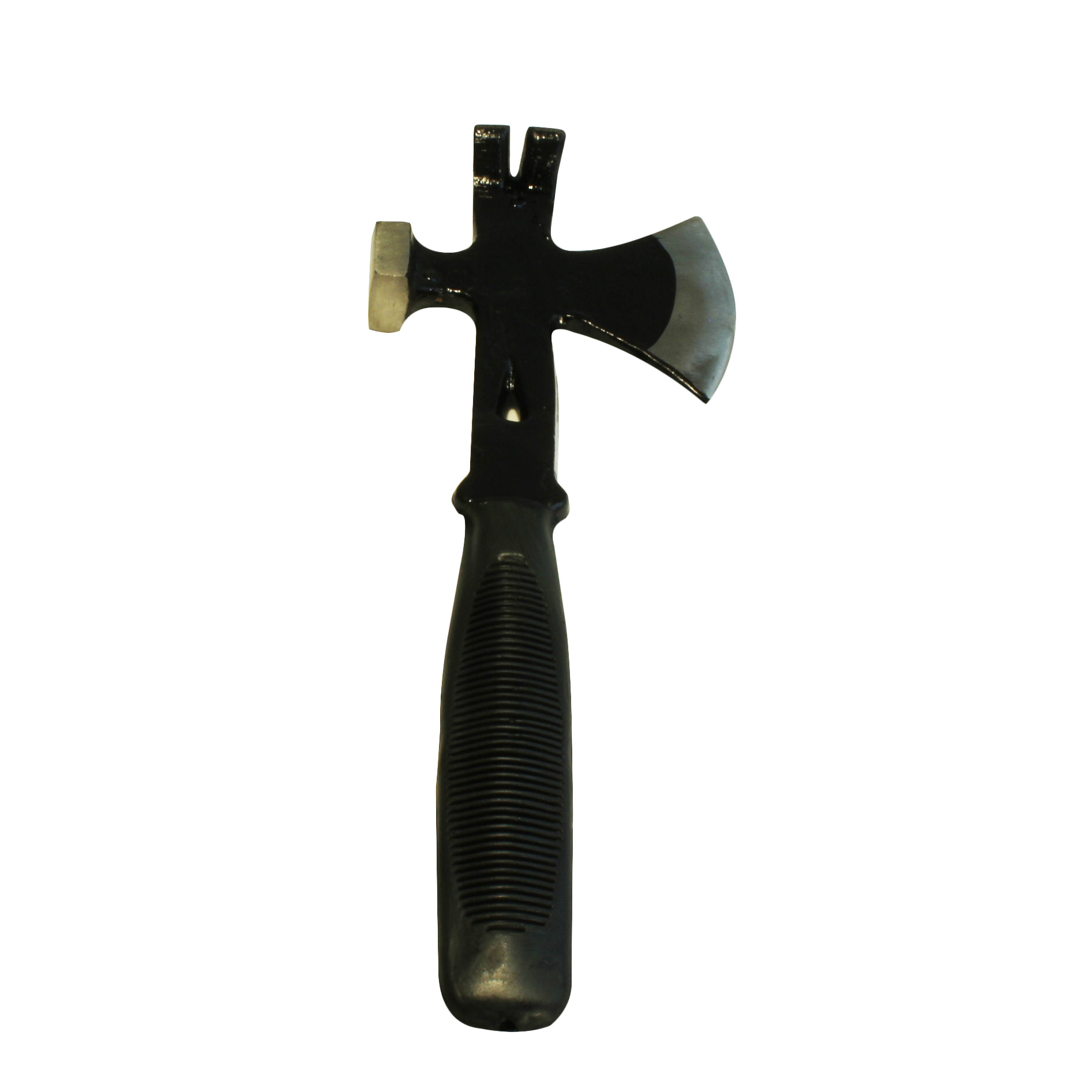 3 Function Hatchet

Product Description
This heavy duty 3 function tool is useful in any disaster situation. With a pry bar, hammer, and hatchet all in one this tool is ideal for both construction and dismantling. Use it to cut fire wood or pry your way out of a bad situation. The hatchet is 13" long with a 6.5" easy-to-grip handle.

---
---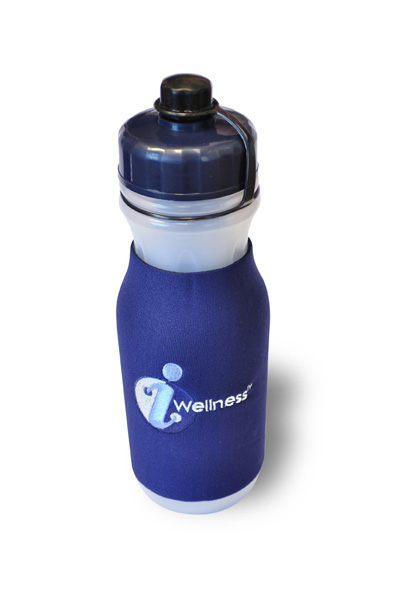 Water Filtration Bottle

Product Description
This filtration bottle is great for emergencies or to just take with you to enjoy fresh water anywhere!
Here are some key features of this new filtration system:
* Removes up to 99.99% of pollutants and contaminants found in drinking water sources using its proprietary Ionic Adsorption Micron Filtration System.
* Produces up to 100 gallons of filtered water
* The top cap has a soft plastic removable cover for the drinking spout which keeps it free of dirt and contamination
* 24 oz size is compact, light weight and easy to use.
* Tested by Independent laboratories using EPA and NSF protocols


---
---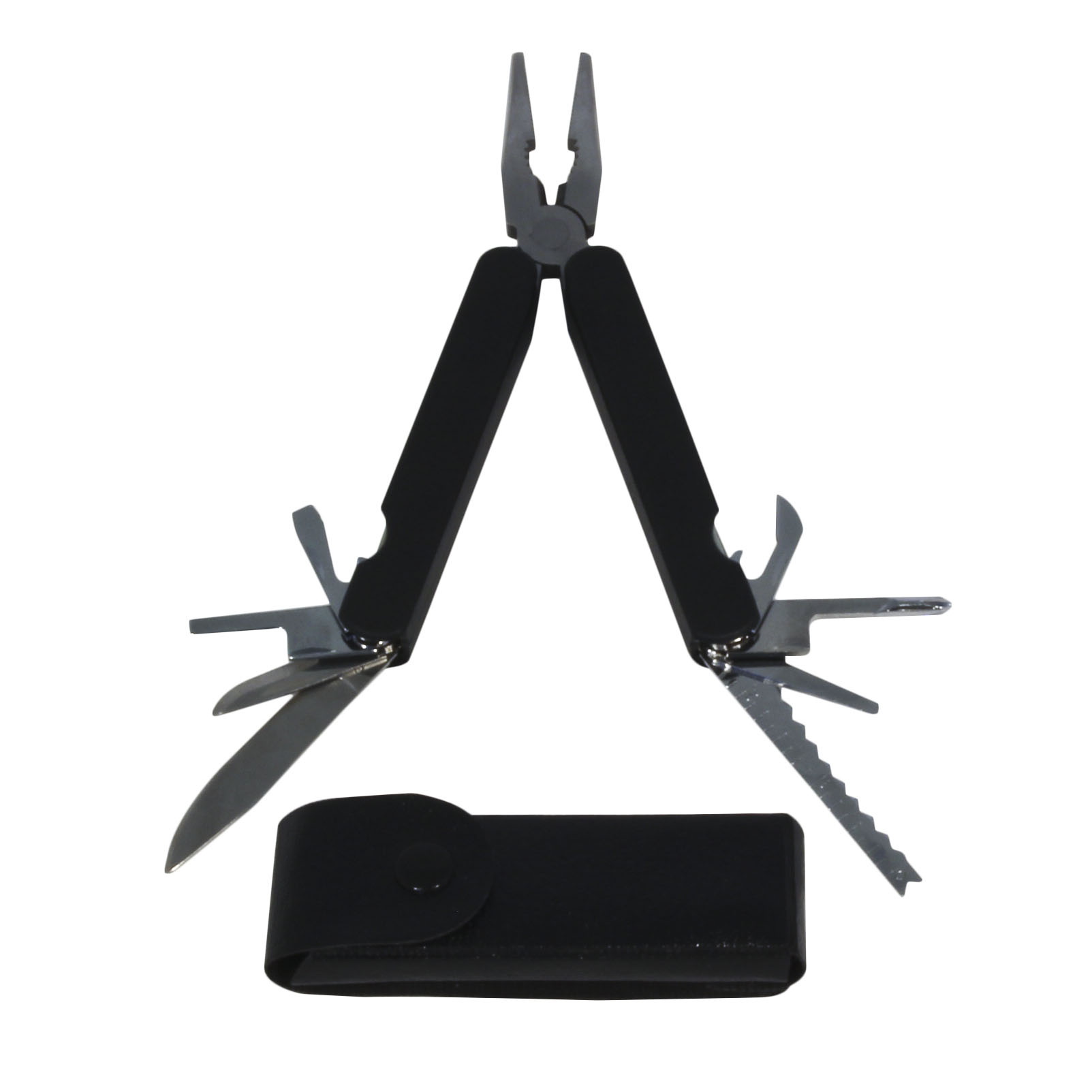 Multi Function Tool

Product Description
Including a case with clasping snap, this tool can attach to your belt or slide into any pocket easily. The tool has 12 functions including: long-nose pliers, wire stripper, cutter, can opener, phillips head screwdriver, fish scaler, hook dislodger, ruler, file, knife, small knife, bottle opener.


---
---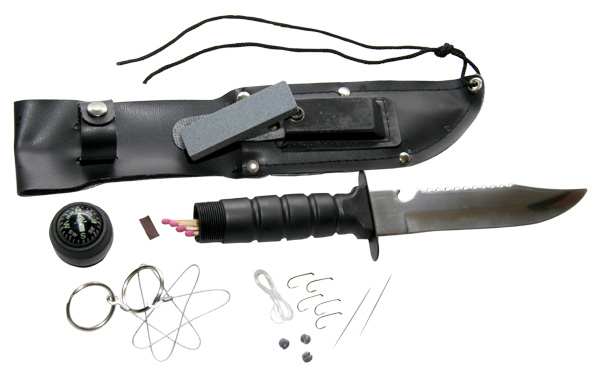 Survival Knife Kit with Sheath

Product Description
This 6 inch knife contains a steel saw tooth blade. There is a bottle opener on the back edge and it can be used as a signal mirror. It has a high impact ABS hollow handle and contains the following essential items: Matches with striking pad, wire ring saw, fish hooks and leads, nylon line and hooks for fishing. The screw on cap is watertight and has a liquid filled compass. It is placed nicely in a sheath with a sharpening stone.


---
---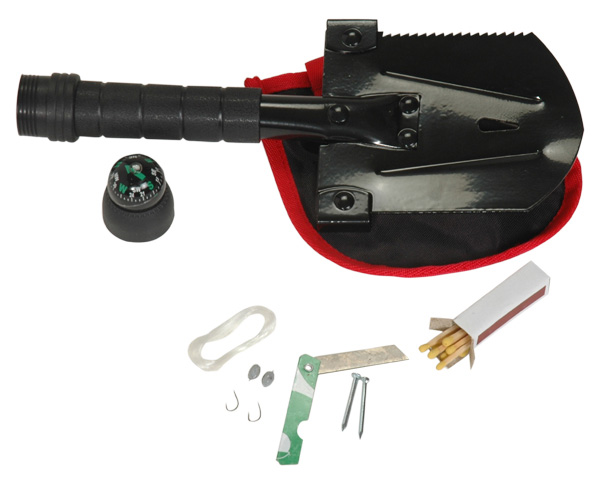 Compact Multi-Function Shovel

Product Description
This is a brand new item with great features. This lightweight tool has a nail puller, hatchet edge, saw edge, hammer, wrench with 3 different sizes, and a bottle opener. A water filled compass is located at the bottom of the handle. The compass can be unscrewed revealing a waterproof container. Inside the waterproof container you will find a box of matches, 2 nails, a sharp razor blade, fishing line, bobbers, and hooks. This is a great tool to keep handy in survival kits or in the car


---
---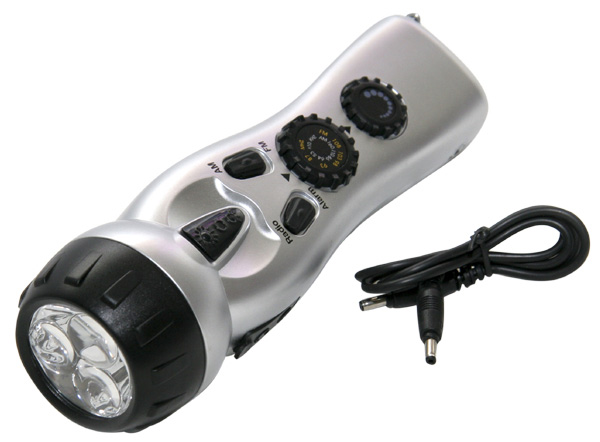 Flashlight with Am/Fm Radio, Siren, and Cell Phone Charger

Product Description

State of the art dynamo 4 in 1 flashlight with 3 bright LEDs, Am/Fm radio, emergency siren, and cell phone charging capabilities with an adapter. The high efficiency dynamo system allows one minute of winding to create enough power for 1 LED to last an hour and a half or 3 LEDs to last for 30 minutes. Winding for 3 minutes will give your cell phone 2-8 minutes of talk time. Great tool for every home, automobile, RV, boat, office, and school. Never needs batteries. Dimensions: 7.5" x 2.3" x 2.3"