Emergency Lighting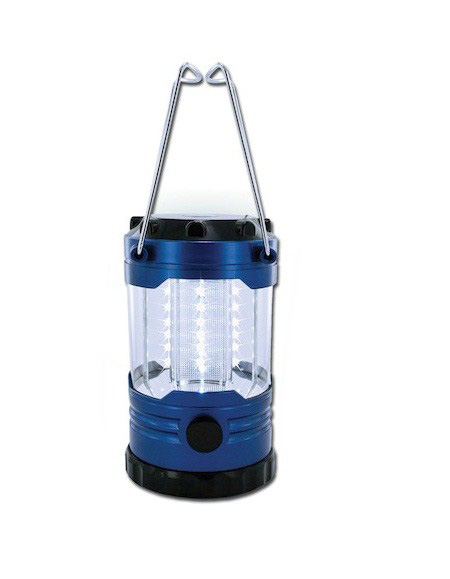 LED Emergency Lighting Camping Lantern

 Product Description

The dual-powered LED lantern is the perfect emergency lighting to take with you anywhere. Each lantern contains 12 LED lights and has an adjustable dimmer making it perfect for low level reading all the way up to super bright lighting. The dual power mode makes this lantern versatile and convenient. Has a rubber grip handle for easy travel. Uses 4 "D" batteries or an AC adapter (neither are included). Great for camping, powers outages and more. Comes packaged in a sturdy cardboard box. Measures 9" tall (10 3/4" with handle up) x 4 3/4"

---
---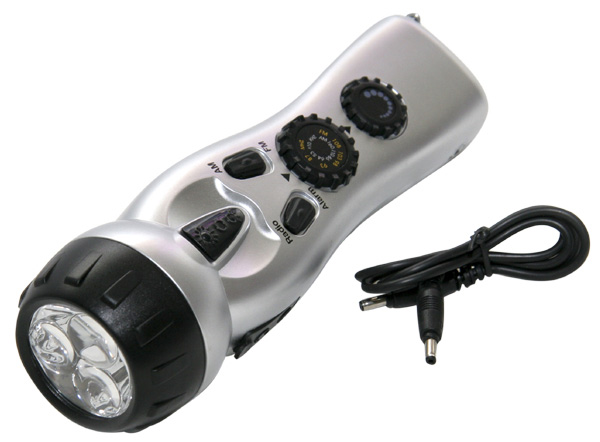 Flashlight with Am/Fm Radio, Siren, and Cell Phone Charger

 Product Description

State of the art dynamo 4 in 1 flashlight with 3 bright LEDs, Am/Fm radio, emergency siren, and cell phone charging capabilities with an adapter. The high efficiency dynamo system allows one minute of winding to create enough power for 1 LED to last an hour and a half or 3 LEDs to last for 30 minutes. Winding for 3 minutes will give your cell phone 2-8 minutes of talk time. Great emergency lighting tool for every home, automobile, RV, boat, office, and school. Never needs batteries. Dimensions: 7.5" x 2.3" x 2.3"

---
---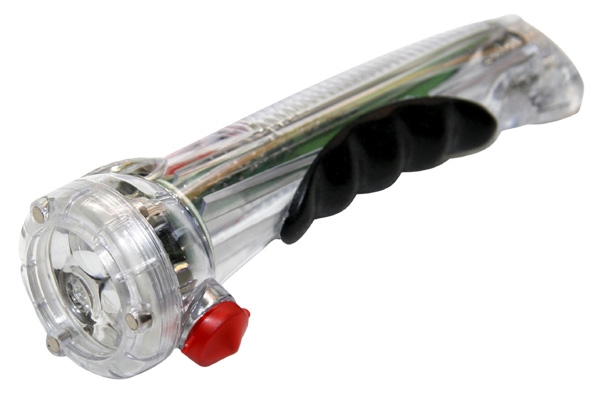 Auto Guardian Flashlight

 Product Description

This emergency flashlight is a must have for every automobile. It has 3 bright LED lights with 5 LED warning lights on the side which can flash to attract attention. It has a loud siren to call help to an emergency situation, a seatbelt cutter to help cut out of a jammed seatbelt, and can be used as a hammer to break through glass to escape a car when windows do not work. The built-in magnet can allow an individual to keep the flashlight within arms reach whenever they are driving. This 5-in-1 flashlight is also water-resistant

---
---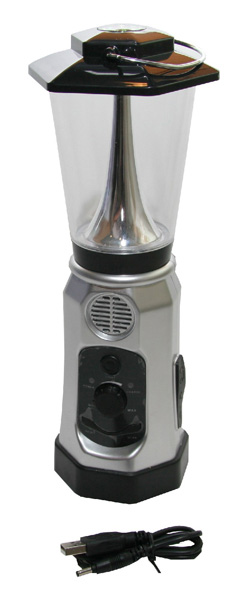 Emergency Dynamo Lantern with Radio

 Product Description

Incredible new bright LED dynamo lantern which never needs batteries and uses a OomAh/3.6v NI-MH Storage Battery. This lantern can also be charged using a 6V external electrical adapter as well. This product can charge a cell phone and has a DC port for thse purposes. The energy stored is used to supply the LED Lights and FM radio. It is a perfect emergency or camping item and makes a great gift! The FM tuner comes with a loudspeaker and adjustable volume.


---
---
3 LED Squeeze Flashlight

 Product Description

These handy 3 LED flashlights are inexpensive yet very efficient and bright. They are completely rechargeable by simply squeezing the handle which generates and stores power. They are perfect for stressful situations since squeezing has been proven to be therapeutic.


---
---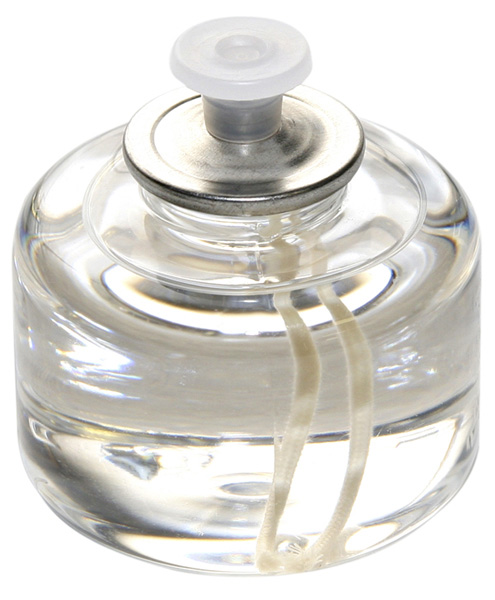 30 Hour Emergency Candle

 Product Description

This candle is a must in all survival kits. It lasts for 30 hours and has an adjustable wick. The wick can be drawn up and used as a mini stove.

---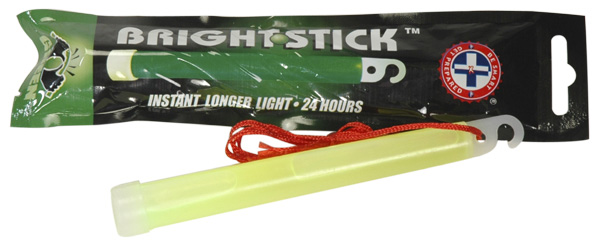 12 Hour Bright (Light) Stick

 Product Description

Our emergency glow sticks last for 12 hours and have a long shelf-life of 3-5 years