"EcoBox Air Purifier " All

Natural Active Prevention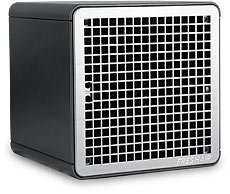 EcoBox Air Purifier, another great product that we are presenting, is designed to bring you a healthier home. Like the Fresh Aire, it cleans the air and destroys bacteria on surfaces in your home, but costs much less.
It also kills germs on surfaces, that's proven.
Viruses on doorknobs, like the flu, die.

Dust Mites die.
Bacteria and viruses like MRSA, E-coli, Bacillus, Pneumonia, Listeria, Strep, and Salmonella on counter tops are destroyed.
Mold is attacked wherever it can be seen.
What that means to you, is less exposure to these illness causing germs for you and your family.

How Do You Clean Your Home?
Have you ever asked your self "If I had a box that could kill germs, how could I get the kitchen counter through it?" Obviously, you can't. What you need is something that goes where it's needed, that kills germs on surfaces across the room, removes smoke from the air, and gets rid of odors. You need an active technology RCI (Cutaway) that works outside the box.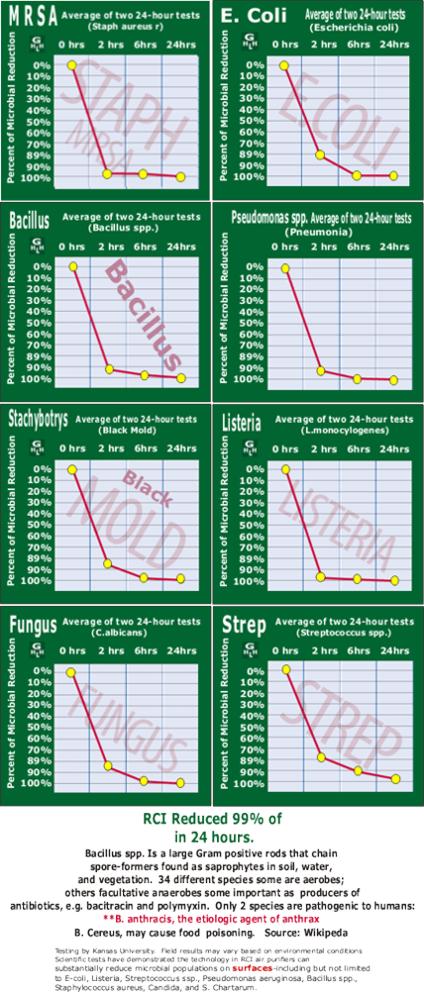 Brings The Science and Safety Of Nature Indoors
Think outside, inside. Natural germ killing odor reducing processes found in sunlight and thunderstorms are recreated in the home. Based on NASA research, to create safer environments during space travel, the EcoBox with RCI creates healthier living spaces. That means less money spent on harmful chemical sprays and wipes and more time to spend with the family.
Kansas State University tested the RCI Technology RCI and found that in less than 12 hours over 99.999% of H5NB flu virus-Avian Influenza- was neutralized. Imagine that kind of germ killing action in you kitchen and bathrooms.
Lightweight, and portable, the EcoBox is an effective solution to your indoor air quality problems.
Max 03
100 mg/hr (Away Mode)
Technology
Needlepoint ionization
+/- pulse ionization
RCI cell
2-hour Away mode
Power Usage
15 Volt DC, 30 watts
Lint Screens & Filters
Electrostatic lint screen (2 pk side grills)
Applications
Homes, offices, apartments,small shops
Coverage
1,500 ft2
Size
6.5" wide x 6.5" high x 7" deep
Weight
2 lbs
Price
$349.00



Note: Note: If you purchase an EcoBox from a website offing a 3 year warranty or from any website other than an authorized Vollara dealer, the warranty is automatically voided by Vollara. The EcoBox must be sold through a registered Vollara dealer, which we are. Vollara monitors Amazon, EBay, Craig's List, and the like, and will revoke any dealership who sells on these sites. The EcoBox has a 1 Year Warranty.


To purchase "EcoBox " click here




Watch the Video below to learn more about EcoBox Air Purifier
---
EcoBox Air Purifier Replacement Parts

Side Grills
Price:$20.40




Ceramic Plate US71061
Price:$14.99




RCI Cell with UV Bulb US71060
Price:$61.80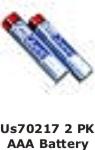 Battery AAA 2pk US70217
Price:$3.00




Power Cord (wall) US71059
Price:$39.95




Remote Control US71058
Price:$9.95



Click Here To Purchase Replacement Parts



---
Email a Friend
about this page
(Only click once!
Please be patient while your email application opens)


Back to the "Comparison" page from Little Box Air Purifier

Back to Home Page

Are you lost, Click here to go to the site map to locate your page